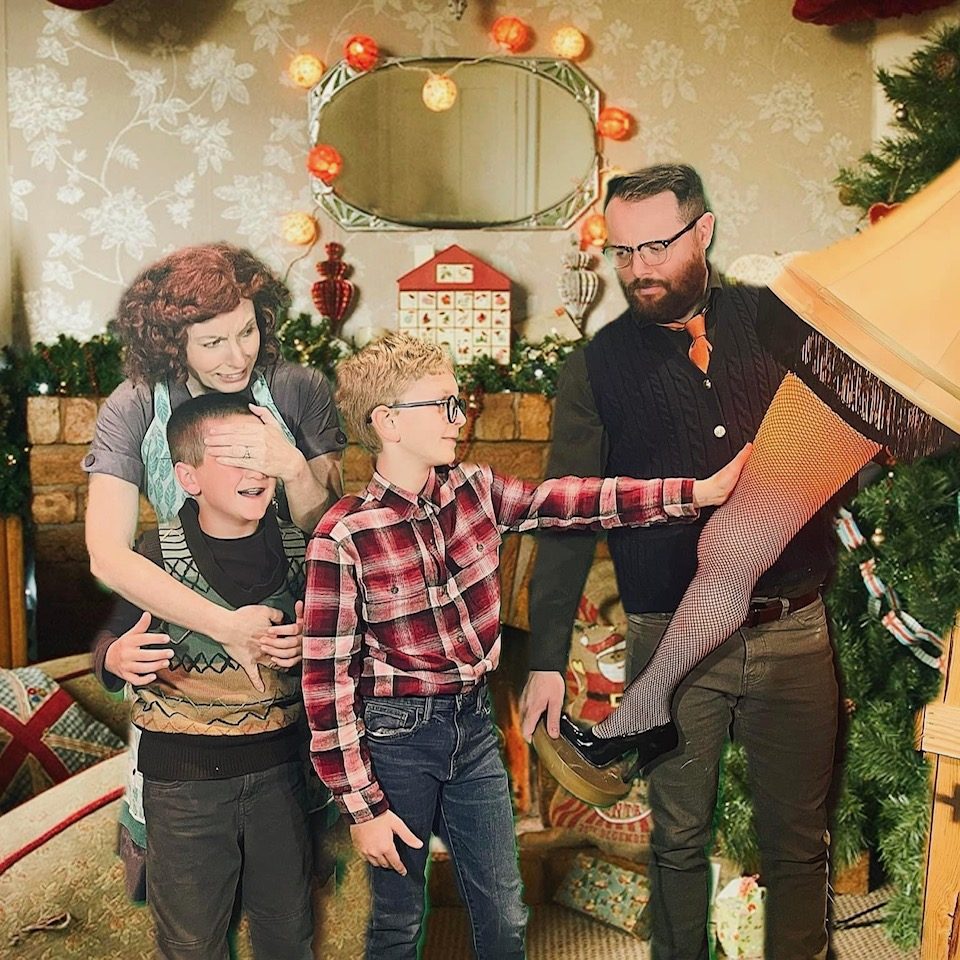 A Christmas Story, The Musical
Directed by Larry Goodwin
WHERE: Normal Hill Campus (Former Lewiston High School Auditorium) 1114 Ninth Ave, Lewiston, ID
WHEN: November 30 - December 17, Thursdays-Saturdays at 7pm, Sundays at 2pm
*Seating is General and we open our house 30 minutes ahead of performance time. 
HOW: lctheatre.org for tickets, at the door, or call the box office at 208-746-3401. (Advance purchase recommended for this one!)
The Lewiston Civic Theatre triple-dog-dares you to see its production of A Christmas Story the Musical, the classic holiday tale of Ralphie Parker and his quest for the perfect Christmas present. Join us for this heartwarming production running from November 30 to December 17, with performances Thursdays - Saturdays at 7pm and Sundays at 2pm. Get your tickets now for a memorable experience this holiday season!
With music and lyrics by Tony- and Oscar-winning duo Benj Pasek and Justin Paul (Dear Evan Hansen, La La Land) and a book by Joseph Robinette, A Christmas Story is based on the classic 1983 film of the same name. Director, Larry Goodwin, says, "This production will be a highlight of your holiday season!"  Experience your favorite Christmas movie brought to life on stage before your eyes as nine-year-old Ralphie Parker adventures his way to an official Red Ryder Carbine-Action 200-Shot Range Model Air Rifle. It's got it all, the maniacal department store Santa, the infamous leg lamp, a triple-dog-dare to lick a frozen flagpole, and much more. Nominated for three Tony Awards in 2013, A Christmas Story the Musical is a classic and heartfelt holiday tale backed by a magnificent score.
Leading the cast in these holiday shenanigans is Connor Stout playing Ralphie Parker, along with TJ Richardson as his "Old Man", and his real life mom, Amy Stout as his stage mom. Ripken Canner and Eddie Bell are sharing the role of Randy, his little brother stuffed in a snow suit until he can't get his arms down. Ralphie's best friends Flick (the kid who licks the pole)  and Schwartz (the one who triple dog dares him) are played by Rayland Zeliff and Bentley Smith. Lisa Lovelace Squires makes her LCT debut as their teacher Miss Shields, and the cast is filled out by an outstanding ensemble of LC Valley adults and kids that are some of your very favorites on stage. 
 A Christmas Story the Musical will perform at the Normal Hill Campus (the old Lewiston High School Auditorium), with performances Thursdays - Saturdays at 7pm and Sundays at 2pm.
Content Advisory: A Christmas Story the Musical contains some mild adult language and some suggestions of strong language. Please use the classic movie of the same title as a reference for content. If you feel the movie is appropriate for your family, the musical content is similar.
For Questions, please email lctboxoffice@gmail.com or call our Box Office at 208.746.3401
I Love You, You're Perfect, Now Change, Directed by Terry Lewis at the Lindsay Creek Winery
Stay Tuned for more information about our production at the Winery! 
A great way to save while still supporting your Lewiston Civic Theatre. See every show from this year's schedule at a discounted price.